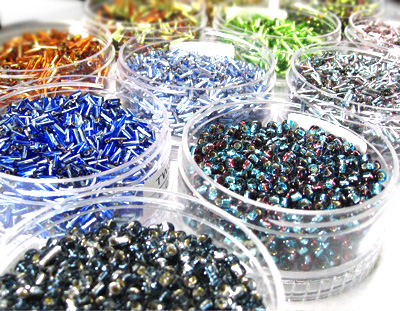 two tone bead is the bead which is united to form beautiful color bead by two different glass. Two tone bead is made up two types of shape, round and twist.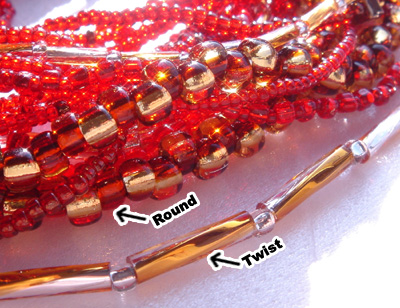 -Round two tone is irregular round shape because of character of each glass. 18 colors are now available.
-Twist two tone has two different sizes, 2.0 x 6.0 mm and 2.1 x 12mm. 11 colors are now available of each size.
To see colors and shapes of two tone beads click here for e-sample page.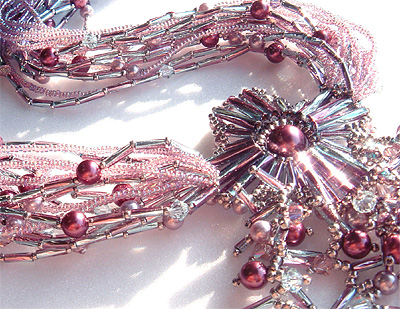 ---

Please take a look at Two Tone Bead e-sample card.